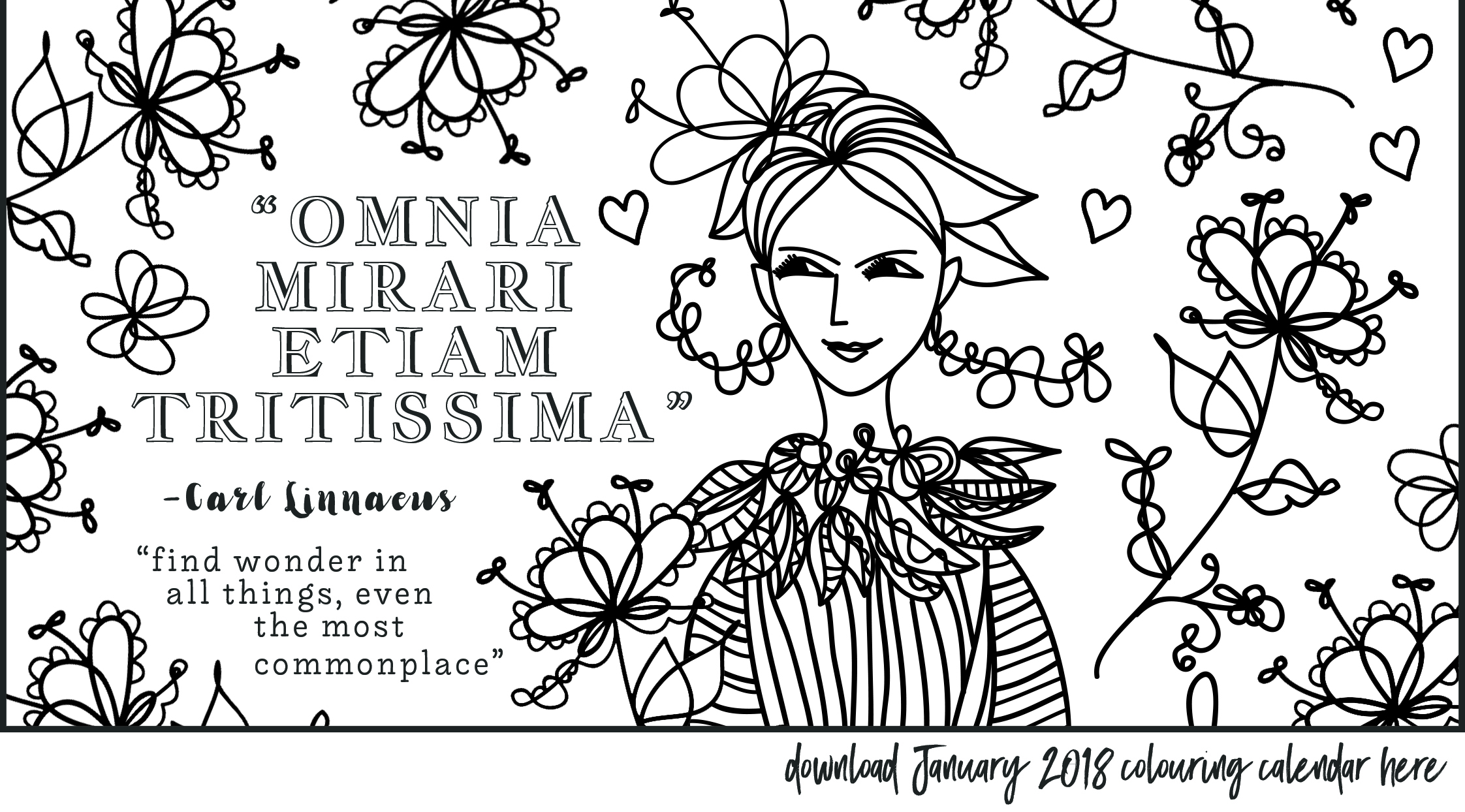 2018 will be a year of wonder and creative mindfulness. I just decided that, while waiting for the 2018 count-down and the fireworks to start. It made me feel good, so I guess that was a good pick!
Another decision, the new colouring calendars (as well as some other freebies) will be available for download directly from this blog. Which means, you will not need to log into the Artful Freebie Club to get the freebies (yeay, it's much simpler!) BUT, if you are a member you will get more graphicalicious gifts waiting for you inside the member area.
So, here's for the start. Colouring Calendar January 2018 - part 1. Every Monday you will find a new colouring page or more in this blog. I'd love to help you start your week with a creative mindfulness activity! :)
Click on the image below to open and save the .pdf file.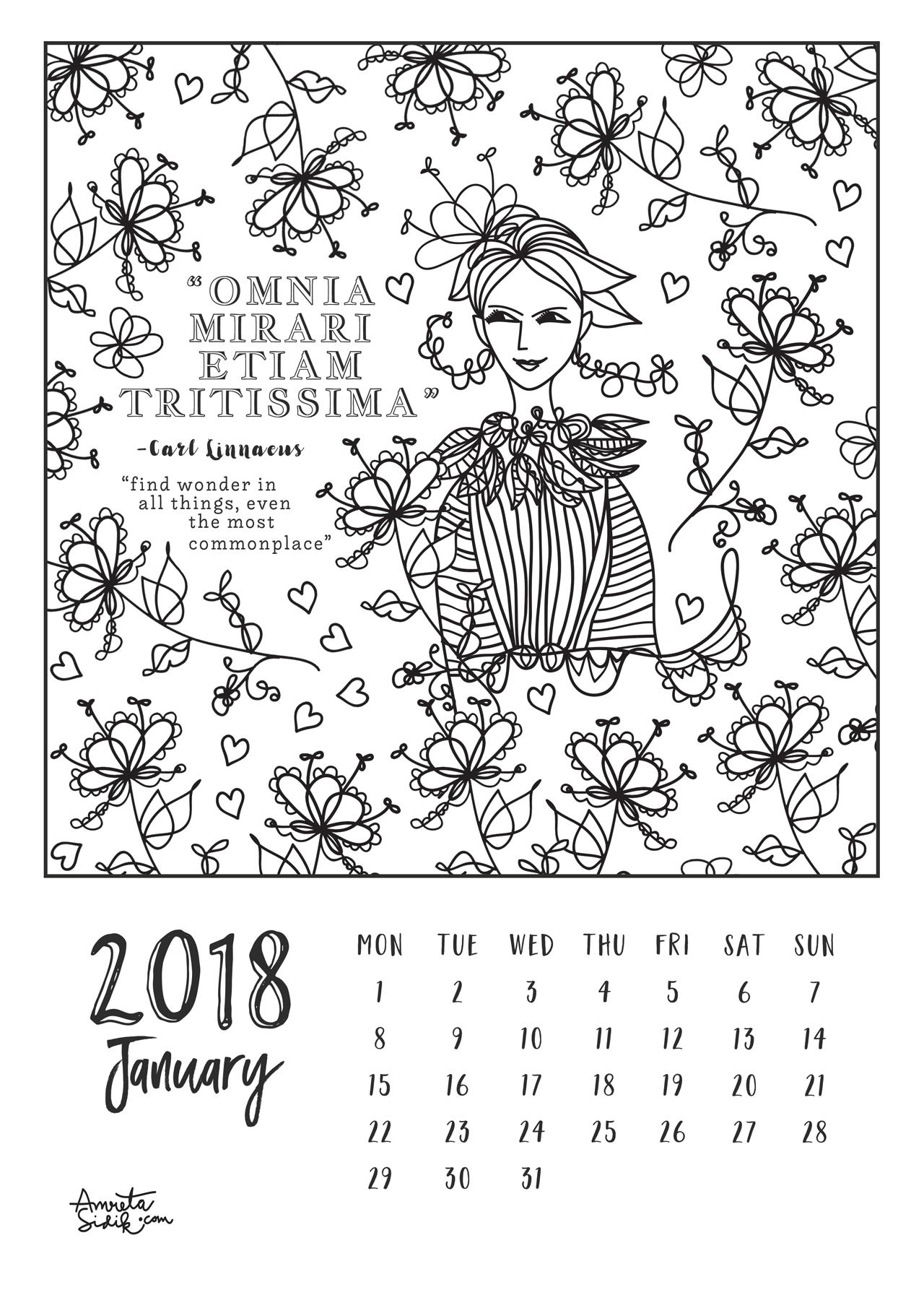 Have a happy artful new year!
OXOX