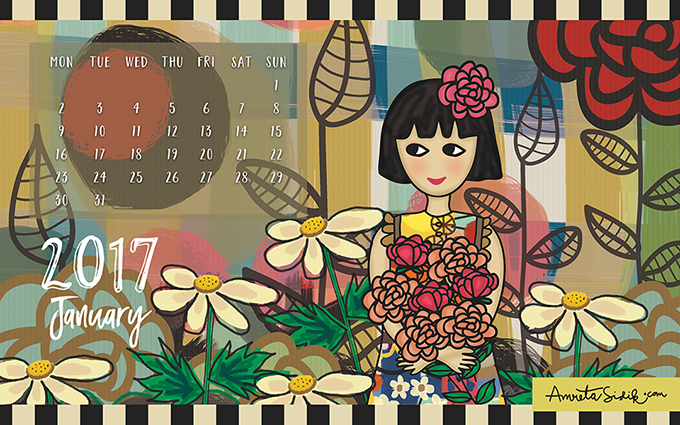 Hello friends!
Hope you are enjoying a lovely and relaxing weekend!
This week I've got some cute + graphicalicious goodies for you ;D See the preview above? Little Gigi is the star of this month's graphicalicious wallpaper with January 2017 calendar. Love it? Login to THE ARTFUL FREEBIE CLUB to download. If you are a member already, you can find the login information in each of my email. Don't have access yet? Signup here. 
The desktop wallpaper also comes with a mobile phone wallpaper! yay! Here's the cutie which will make your phone look oh-so graphicalicious!: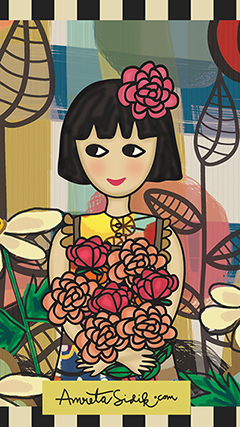 So, head on to THE ARTFUL FREEBIE CLUB ! And if you're not a member yet, signup here.
Have a wonderful day!
Xo,