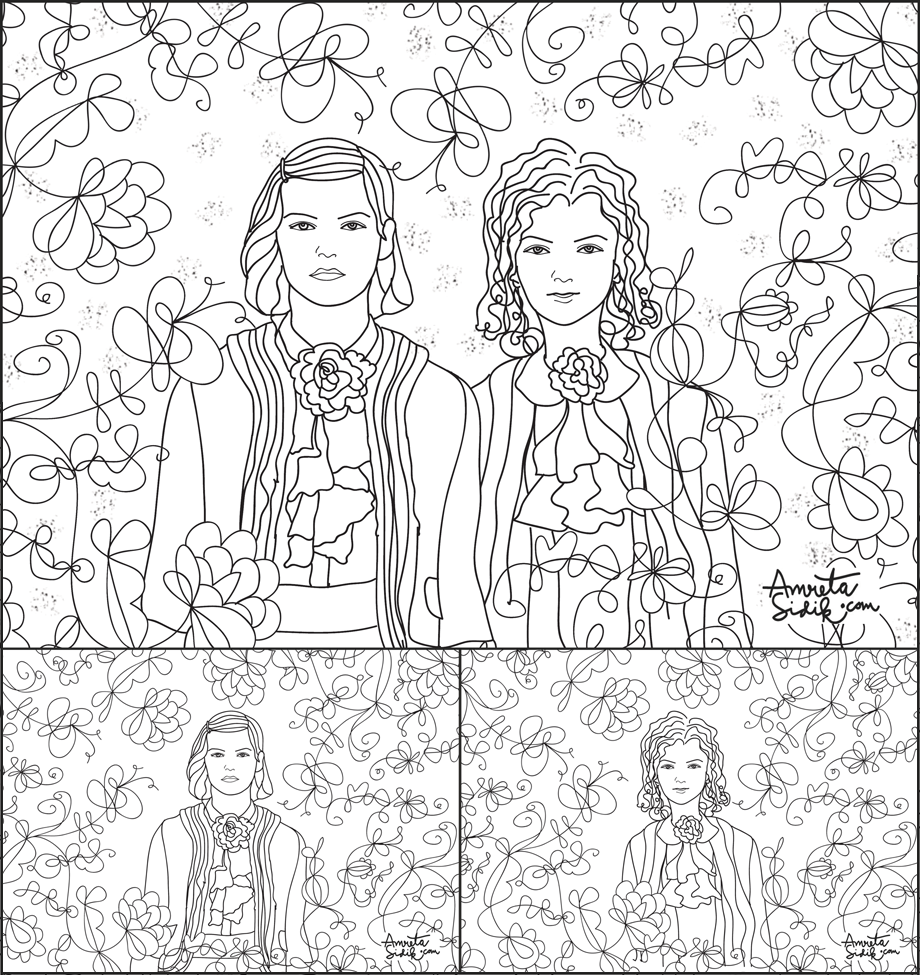 End of 2016 is fast approaching!
The good news is, I'm preparing new calendars-to-colour 2017 and hopefully they will be ready by next weekend.
In the meantime, pick up your colouring pencils and have a good time with these three new colouring pages: the fashion girls (part 1). The main drawing was inspired by a Gucci suite from cruise collection 2016.
I love fashion since I was just a little kid. My mother was a seamstress, she had a collection of fashion magazines and I often spent my after school time in my mother's working room, leafing those magazines and even trying to sketch. At one point mom taught me how to sew, but I found it was quite stressful ;D At that time I felt like a failure, but now I realised it was simply not my calling!
But anyway, here you see I continued sketching, in fashion!
Login to THE ARTFUL FREEBIE CLUB  and download the colouring pages from there (it's in printable PDF format,  A4 size).
Not yet a member? Click here to subscribe to my list and upon confirmation you will get the password to access the club.
Have a great Sunday!
Xo artfully,