SIGN UP and get F.R.E.E. access to THE ARTFUL FREEBIE CLUB
Inside the Club, you can download Amreta's unique and artful colouring pages + the much loved calendars-to-colour + other creative artwork :)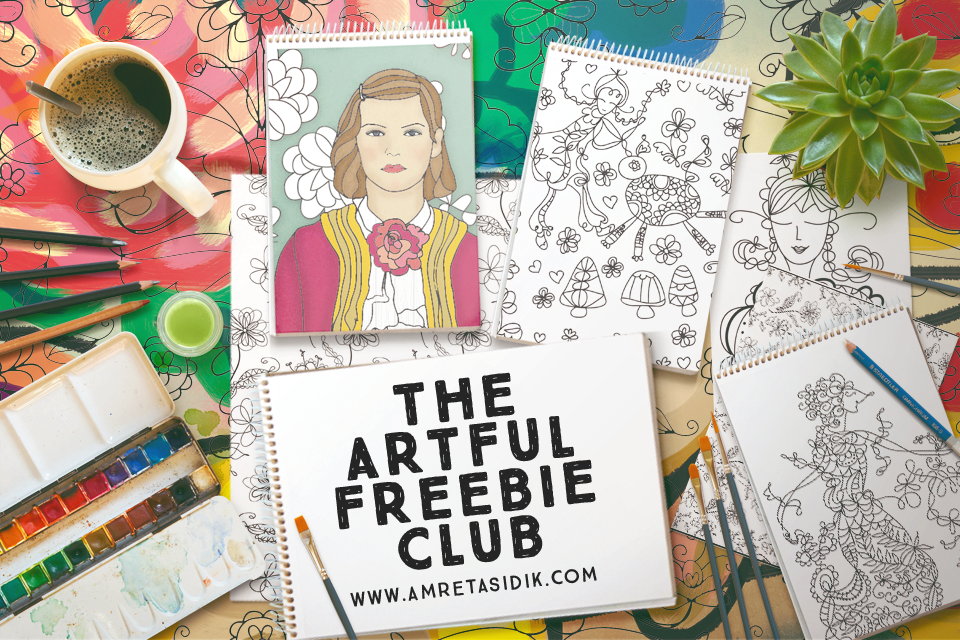 Join my list and the pass + download links will be sent to your email upon confirmation. You will also be the first to know when new colouring pages + new artwork are available in the Club.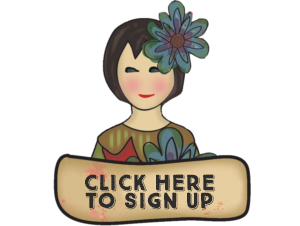 Preview some of the colouring pages here:
Preview the Calendar-To-Colour 2017 here: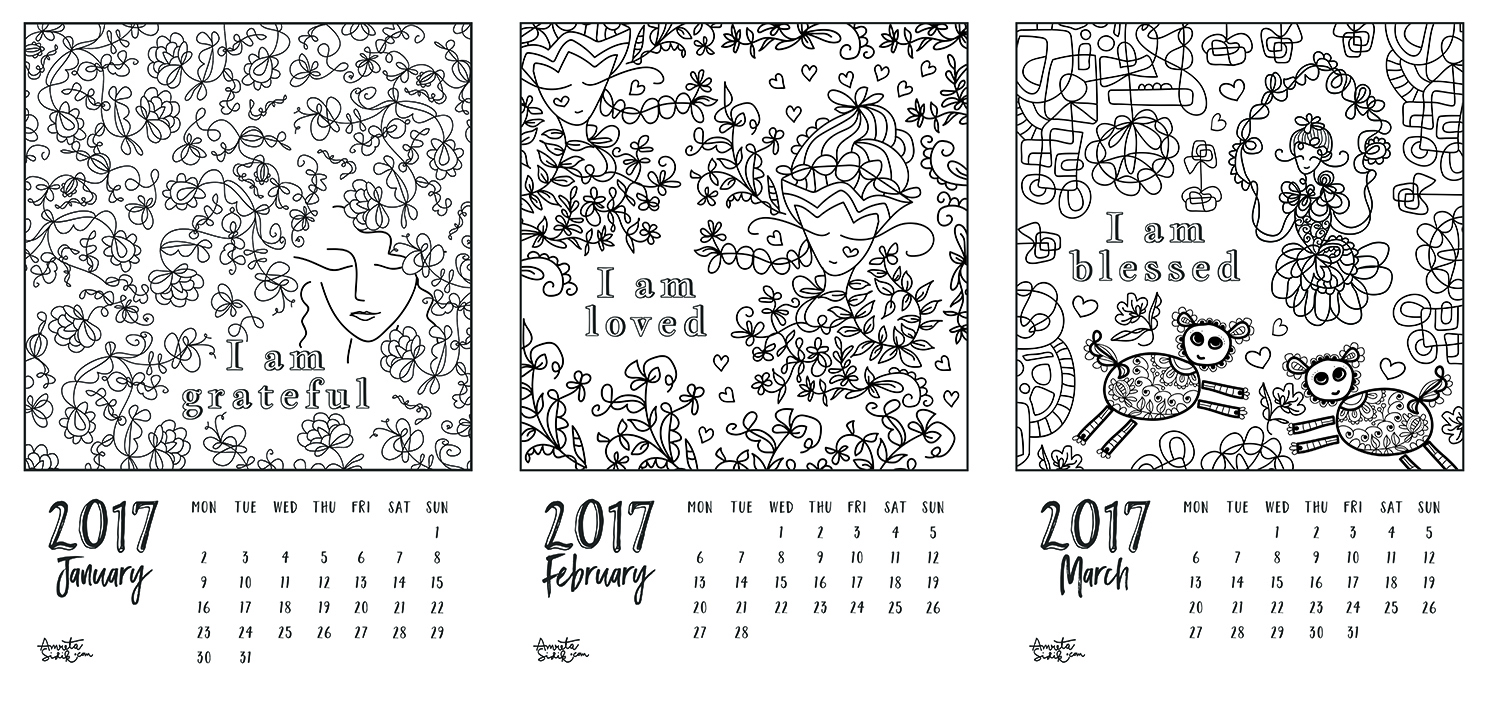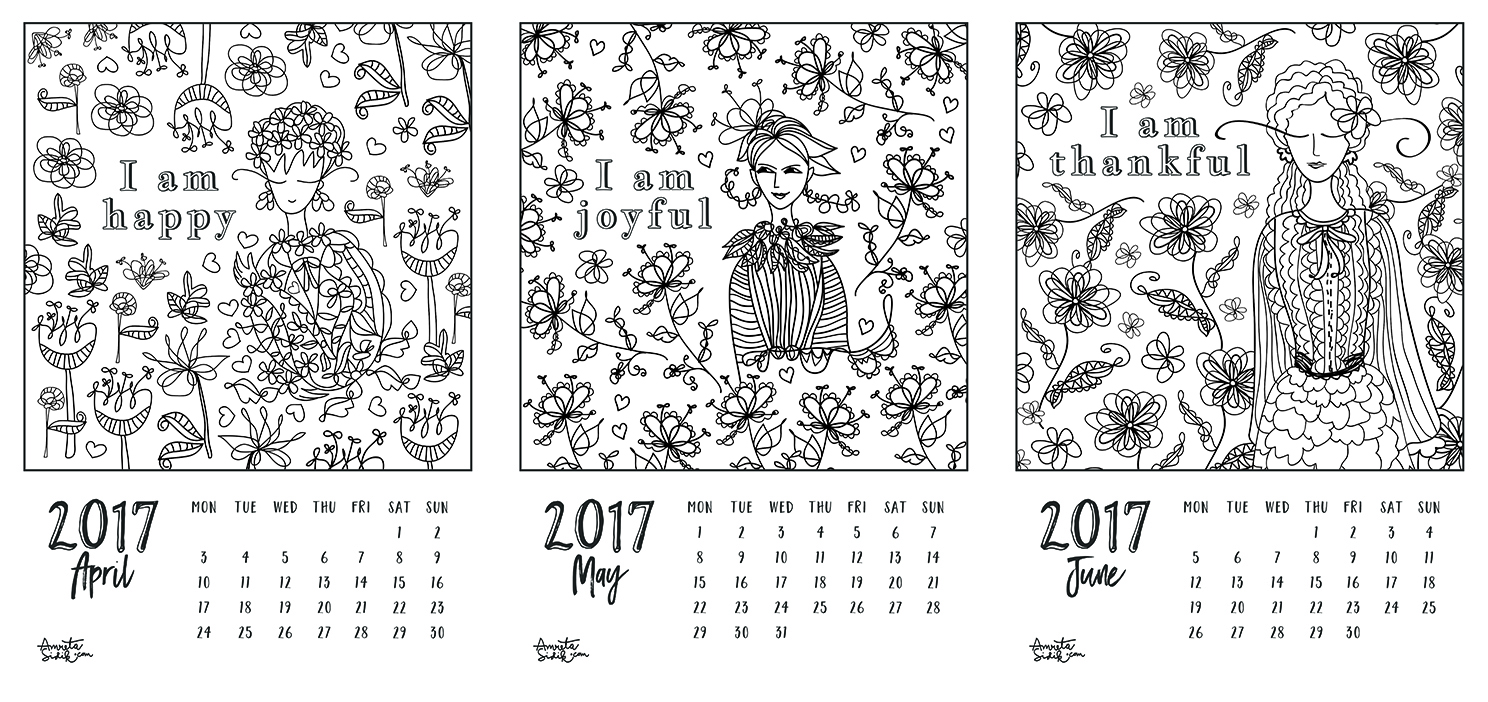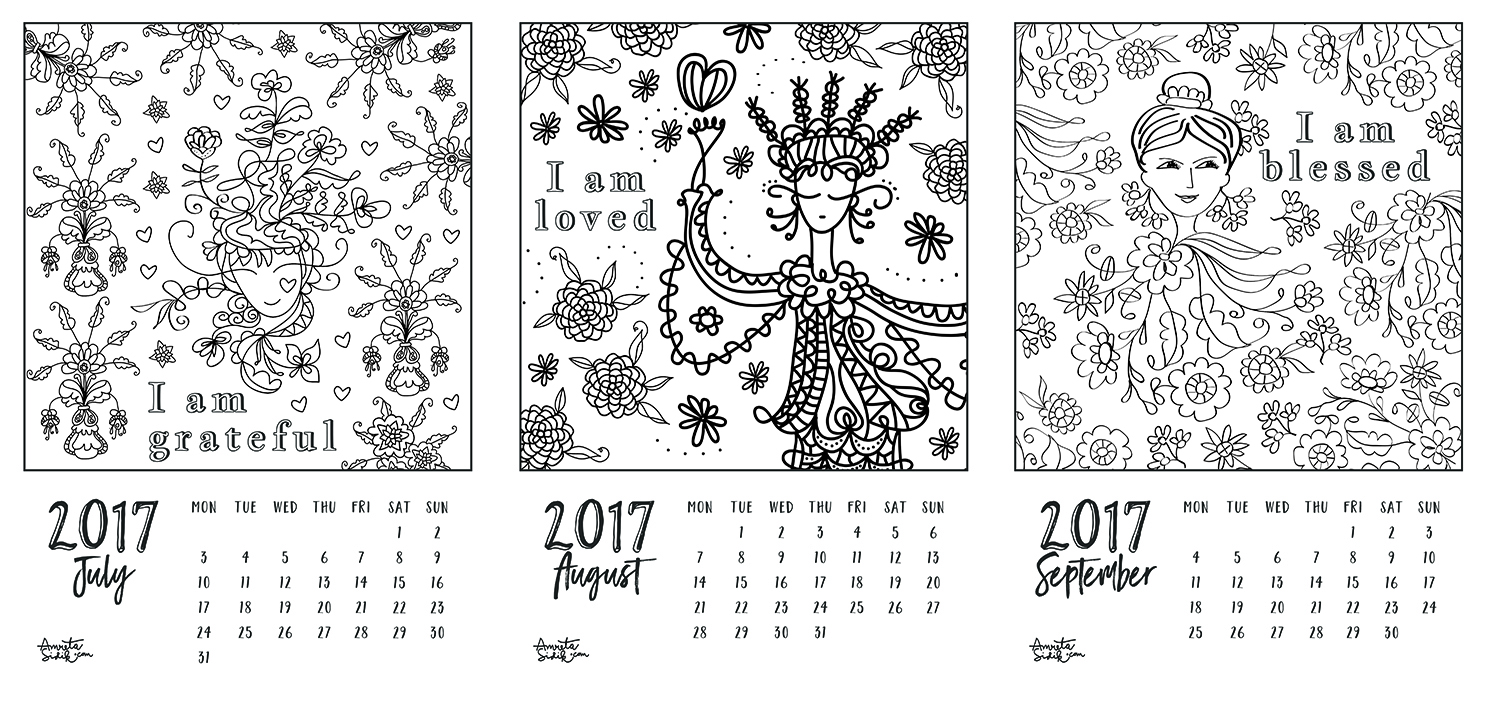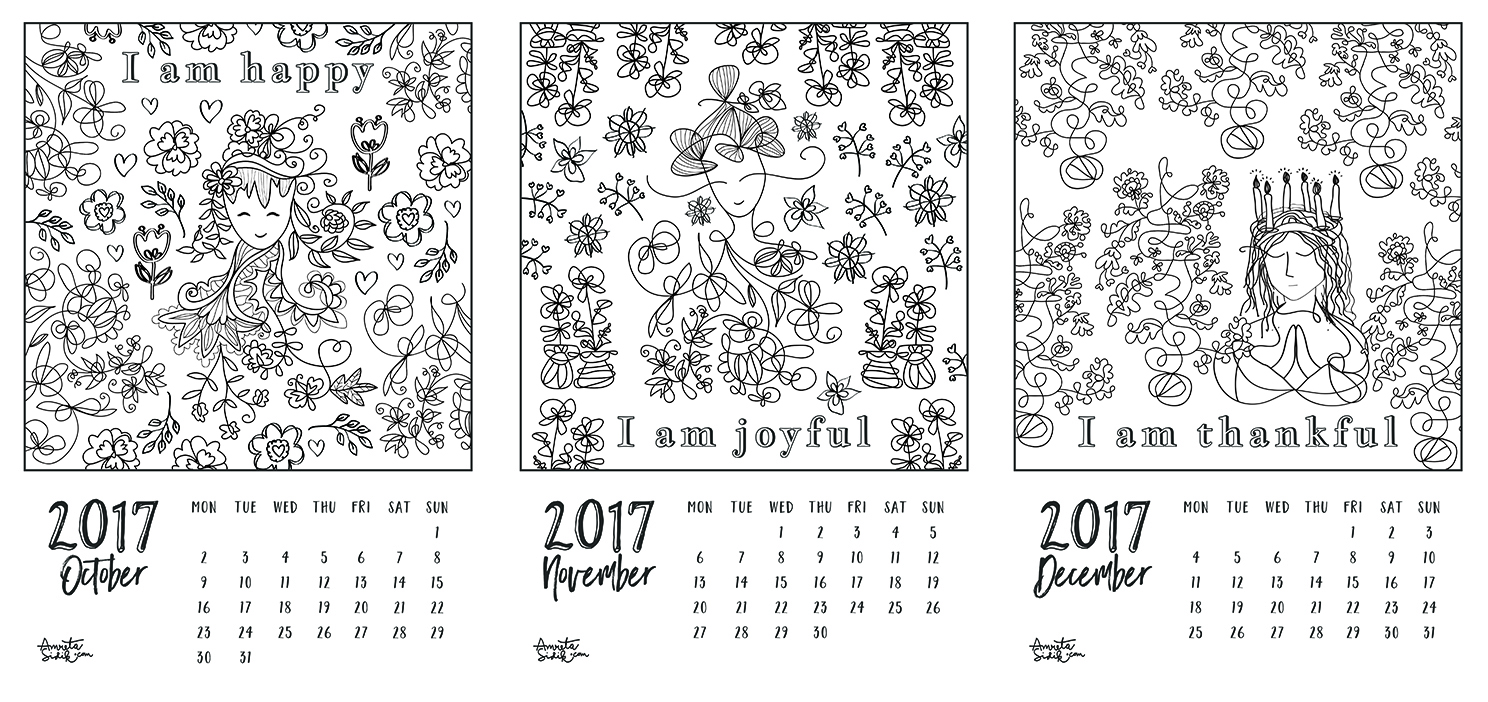 Bonus – January 2017 – Happy New Year of the Rooster!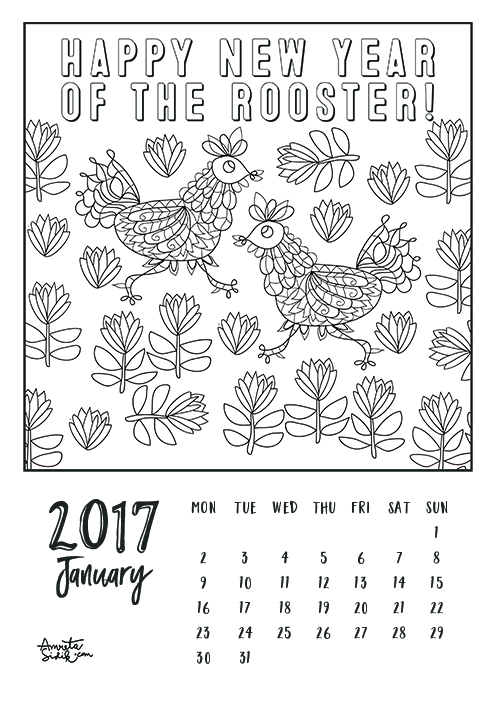 And many, many more!