Hi friends!  
I have to confess that I started the new year with a nightmare for a heavy coffee drinker like me: coffee overdose..
Does that something like that exist? I don't know :D But on new year's eve I spent the whole day and night finalising the calendar-to-colour 2017, and as always, a lot of coffee involved. I hit 00:00 on 1 January gloriously: the calendar-to-colour was done, and after taking pictures and videos of the fireworks from the balcony, I went to sleep with an intention to upload the calendar in the morning. I planned it right, but…
I woke up in the morning and the first thing I did was.. making coffee. I always had it strong and black, i love the aroma and the taste and the energy I had after the first mug of my morning coffee. So it was great as usual, until suddenly, I started to have pain in the stomach and nausea. And the terrible headache that followed.
Thankfully, it had happened before, so I knew what to do: taking antacid as quickly as possible. I also knew that the headache would not subside by taking paracetamol nor other analgesics, because it came from the pain in the stomach. So the whole day of 1 January, I collapsed.
Now you know why the calendar's arrival was so slow :D My colleagues joked that I should make "no more coffee" as my new year resolution, but I doubt that! I knew I just had too much on that new year's eve. And somehow, it was another big lesson.
A misadventure just started, right on Day 1! Would that mean my new year plan is ruined? Hell, no! During the week I took rest I got many ideas for my website in 2017. It occurred to me that I wanted to be happy making art no matter what, no matter the misadventures.
I take the 'coffee overdose' as another kick-on-the-pants that I need to focus on healing my gut this year. Leaky gut was a tricky dis-ease and though I feel great on normal days, when my body started to attack itself because of the inflamed gut, I felt terrible. Let alone the incurable headache since it came from the stomach, so the gut should be healed first. I'm reading and currently following the prescriptions in Dr Josh Axe's "Eat Dirt" and Amy Myers MD's "The Autoimmune Solution". Good health starts with small steps!
My fondness of energy work also led me to Donna Eden's Energy Medicine programs, it's something on top of my mind now. Especially since so far I couldn't function without coffee (literally!), and I have to avoid coffee for sometime now until my gut is repaired, I depend on Donna's energy routine. It's lighter and quicker than the Kum Nye sequence that I normally practice (I'm not a yoga fans, unfortunately, but I heart the Tibetan Dur Bon tradition of Kum Nye, since I found the book by Stephanie Wright in 2005).
On the blogging and biz side, I enrolled to Melyssa Griffin's Blog to Biz Hive and I've plotted a vacation time to retake Marie Forleo's BSchool, Natalie Sisson's The Freedom Plan, Secret Bloggers Business and a few other courses I purchased from CreativeLive. Sounds like it's going to be a busy and productive year, right? Hopefully! :D
  So here's your calendar-to-colour 2017!
Login to THE ARTFUL FREEBIE CLUB to download. You can download one by one each month, or download the whole calendar as one file. There's also one bonus! This year is the Year of the Rooster, so that would be a perfect theme for the bonus January calendar, right?
Not yet a member? CLICK HERE to signup.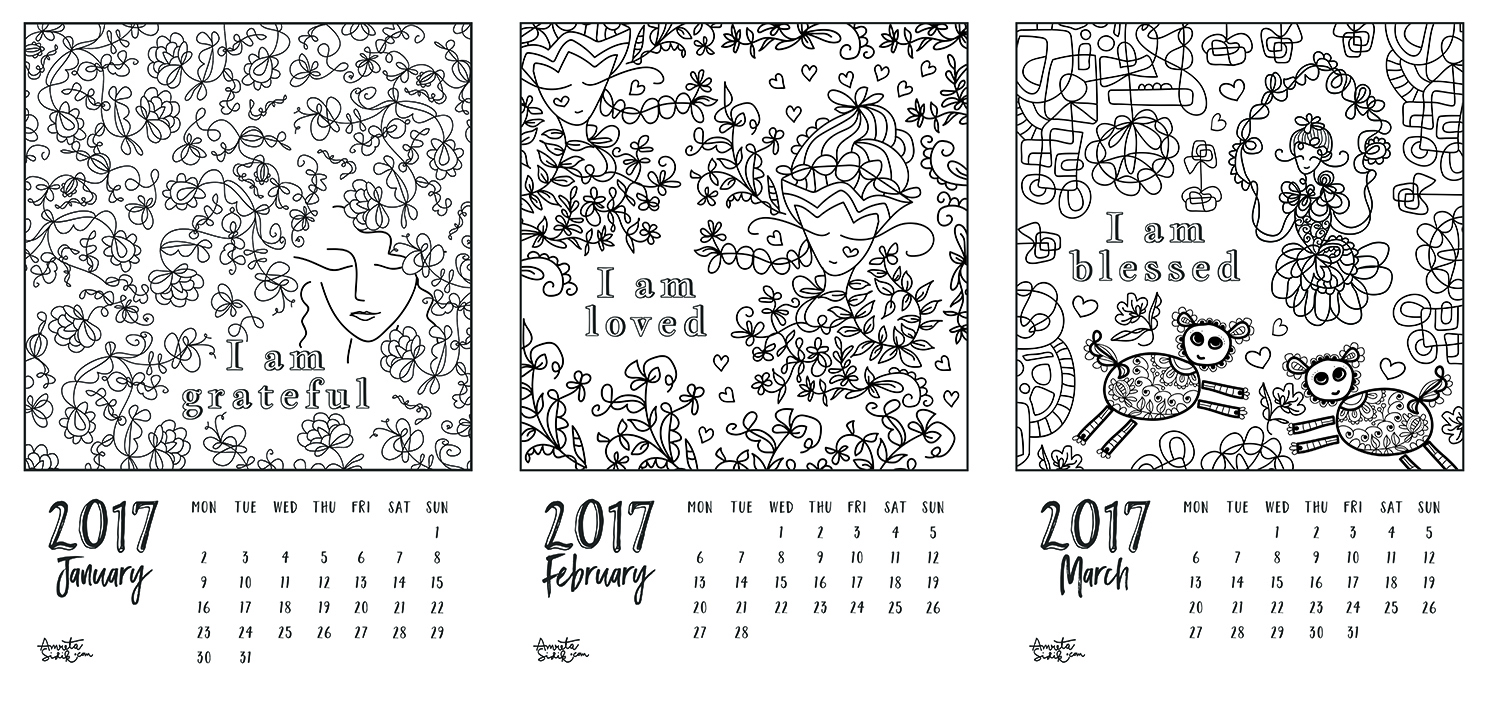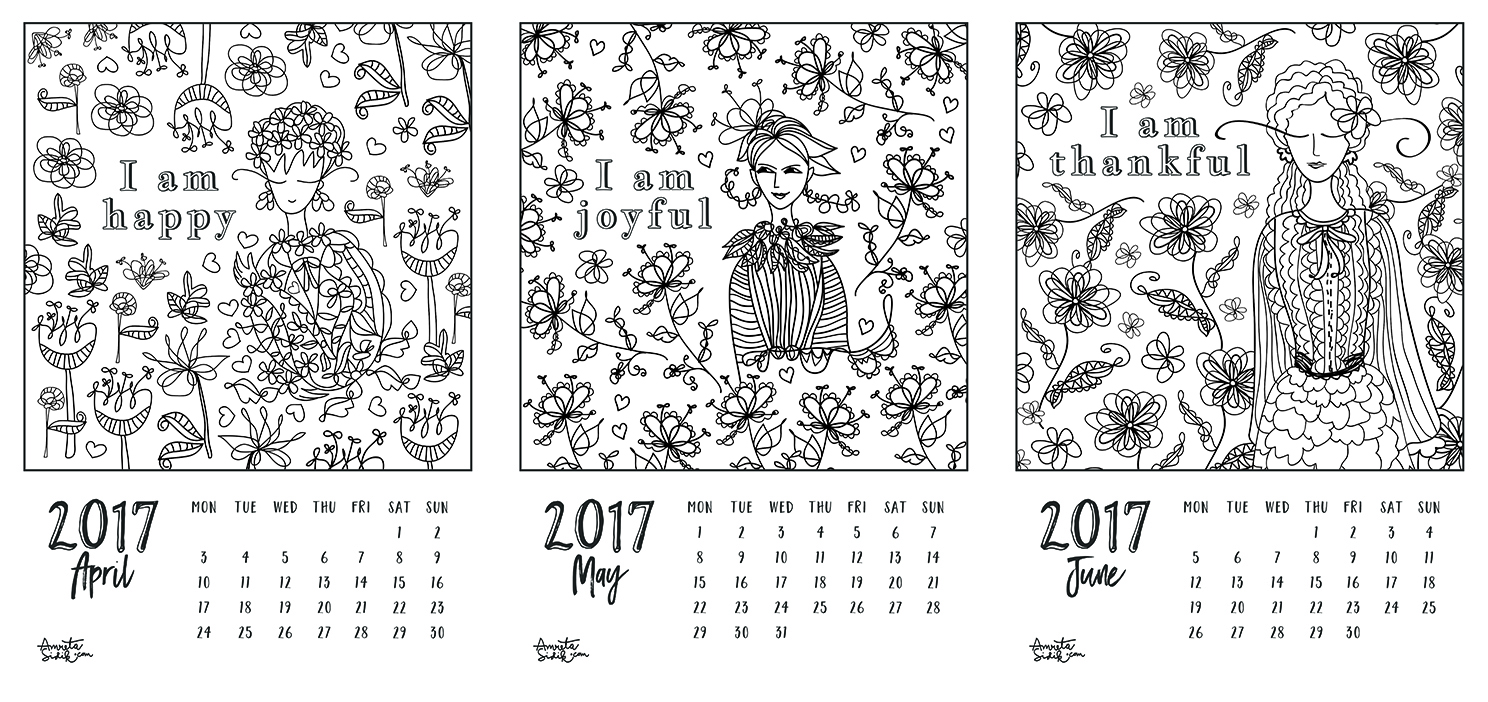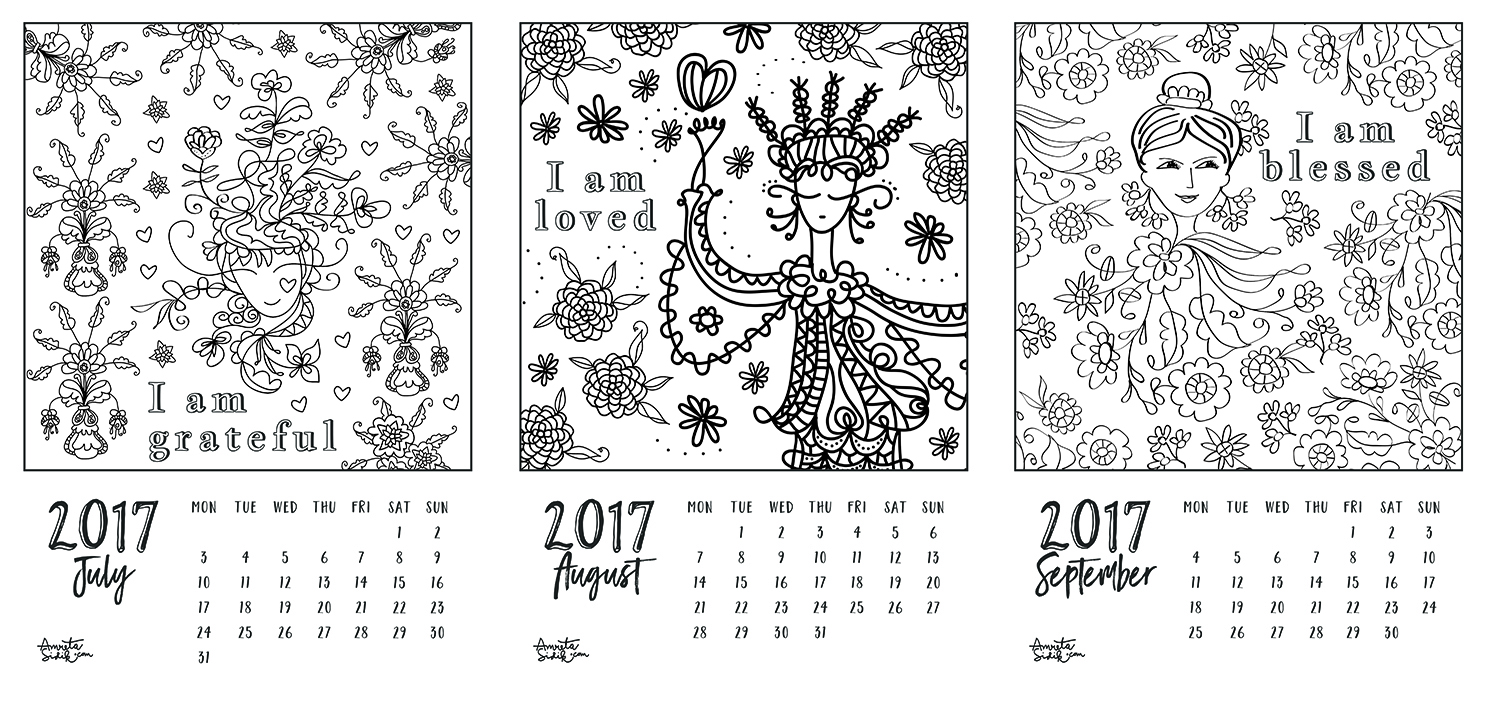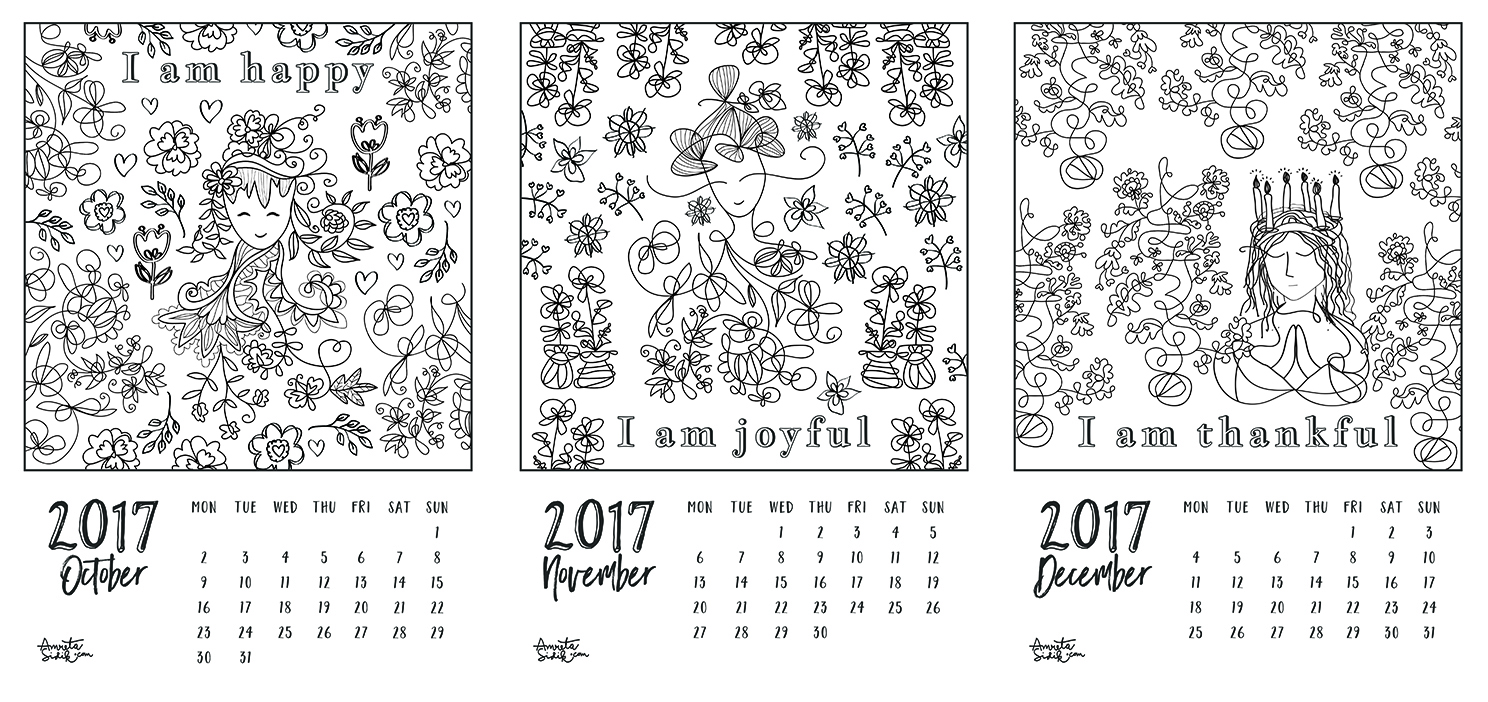 Bonus – January – Happy New Year of the Rooster!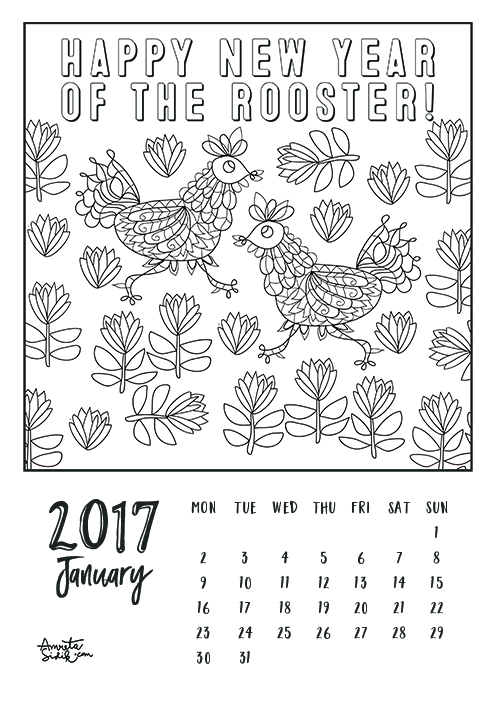 Login to THE ARTFUL FREEBIE CLUB to download.
Not yet a member? CLICK HERE to signup.
Have a great time with colours!
Xo, Amreta